What is Fencing Master
Fencing Master is a intelligent system for...
Fencing
If you want to be a good fencer, you need to have a great physical condition and a very precise technique. Physical training can be done by anyone in almost any place, however if you want to have a good footwork and bladework, you need to practice a lot with a personal coach. Since there are only a few good coaches in Slovakia, this is not easy to achieve. Many other countries are in a similar situation, that is why the Fencing Master is very important.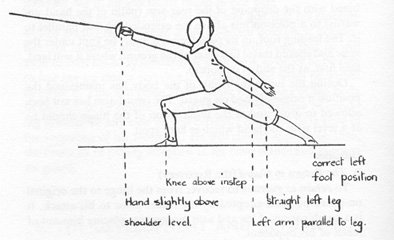 Training modes
Is Fencing Master only for professionals? Not at all. Thanks to many different modes even the starting fencers can develop really fast.
Practice mode This mode is developed to teach young fencers how to lunge properly.
Quick mode How fast you think you can lunge? The Fencing Master will test your speed to it's finest.
Reflex mode Are you good enough to challenge your fellow fencers at reaction time? Acquire the best reactions using this mode!
Coordination mode This mode has been developed for true professional to practice the coordination of their mind and hands.
To learn about the different regimes click on the link down below.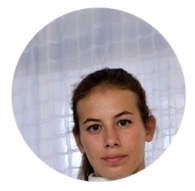 "You guys did a great job developing the Fencing Master. I can't wait to get one to my club in Debrecen. We will really appreciate it, especially the young lads."
Mihály Katalin
Professional hungarian fencer
Getting started
Fencing Master is surprisingly easy to use, all you need is a passionate fencing mood and dedication.
After the plug and play start-up you are in the main menu where you select one of the three main training modes. You return the menu after pressing the menu button. From the menu you can enter and exit the user friendly silent regime by pressing the menu button once again.
Your coach can access your data by connecting to the WiFi network generated by the Fencing Master.
SSID: FencingMaster
Password: masterfencing
Nothing can stop you now from using the Fencing Master to it's fullest potential.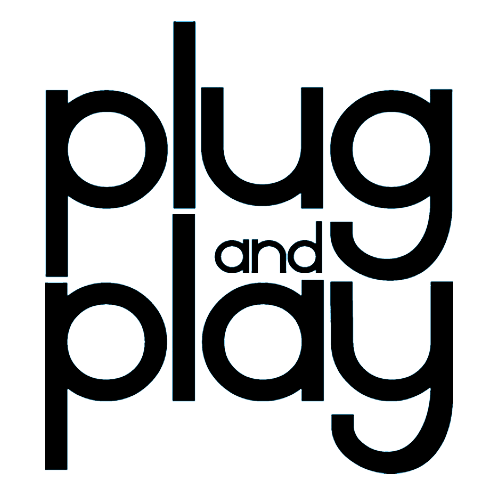 Fencing Masters' development
How and why are we developing Fencing Master
FLL World Class Unleashed 2014
Fencing Master is the solution for education in the research project of Team Talentum for the FLL World Class Task.
We presented the Fencing Master at the FLL Semi Final South-east in Debrecen, where we won the best Research presentation price. See the video of our presentation
How it works...
The Fencing Master is controlled by a Raspberry Pi computer. There is a lack of documentation yet, but it is coming soon.
If you want to know how Fencing Master works write us an e-mail to: fencingmaser@talentum.net or you can take a challenge and study the source files, which are available for free.
Source files
We believe that Fencing Master can be a successful product. In order to keep it development going, we need a real development community.
If you are a geek than check out the source files and if you want you can help us with the firmware development.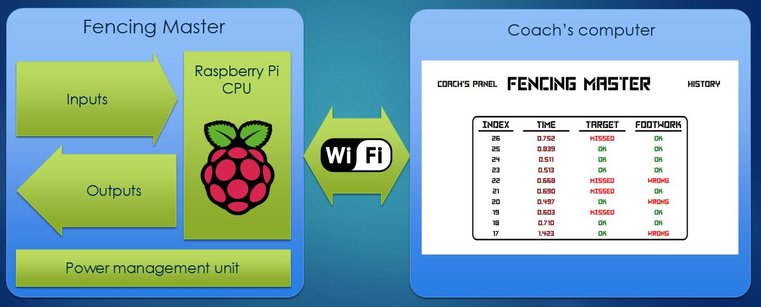 Developers of Fencing Master
Fencing Master is mainly developed by these members of Team Talentum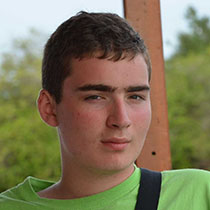 Ádám Urbán
Main developer
Technical designer of Fencing Master. Responsible for the electronics and hardware.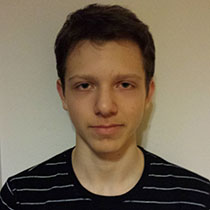 Juraj Mičko
Main developer
Main software architect and Java programmer. Responsible for the firmware and network connectivity of Fencing Master.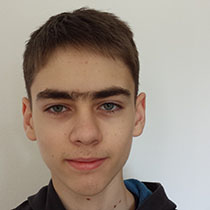 Zoltán Szitás
Assistant developer
Developer of the Fencing Masters' foot sensor.
Zoltán Hanesz
Internal consultant
Internal consultant for fencing. Idea architect of fencing master. He is a passionate fencer.
Everybody from our team helped a contributed to the development with good ideas.

Gallery
Photos are the best way to present you Fencing Master.
Team Talentum
Team Talentum work under the Talentum Cassoviensis Foundation. You can find more info about the foundation and about the team on: